South Carolina Health Resources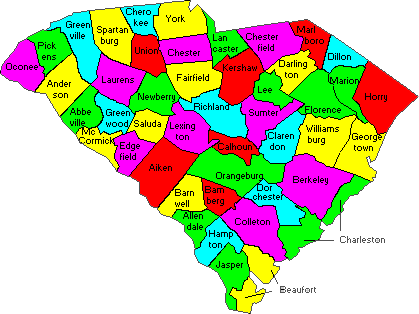 ---
The South Carolina Eat Smart Move More Coalition coordinates obesity prevention efforts across the state and leads the implementation of South Carolina's Obesity Prevention Plan.
SC DHEC promotes and protects the health of the public and the environment.
Allendale County
Hospitals
Allendale County Hospital
Highway 278 West
Fairfax, SC 29827
Information: (803) 632-3311
Emergency: (803) 632-3311
Provider and Pharmaceutical Assistance Program
South Carolina Commun-I-Care
PO Box 186
Columbia, SC 29202
(803) 933-9183
Free or Low Cost Clinics
Low Country Health Care System, Inc.
333 Revolutionary Trail
PO Box 990
Fairfax, SC 29827
(803) 632-2533
Health Department
571 North Memorial Avenue
Allendale, SC 29810
(803) 584-3818
Social Services
Brant Building Courthouse Square
(803) 584-7048
Home Health Agencies
Lower Savannah Home Health Services
222 Beaufort Street, NE
Aiken, SC 29801
(803) 643-1980
Hospice Agencies
Hospice Health Services
1 Carriage Lane, Suite F-1
Charleston, SC 29407
(800) 494-0418
Hospice of the Regional Medical Center
1324 Hutto Street
Orangeburg, SC 29118
(803) 533-2600
Palmetto Health Hospice
1400 Pickens Street
Columbia, SC 29201
(803) 401-3100
Renal Dialysis Facilities
GAMBRO Healthcare
202 North Hampton Avenue
Fairfax, SC 29827
(803) 632-1511